As the week-long celebration of English tourism comes to a close we wanted to let you in on some secrets… Norfolk secrets to be precise.
With local knowledge at Shorthose HQ spanning decades there's so much we can share that's more than Cromer Crab and A11 duelling. We want to inspire those who are not only visiting Norfolk but those that already live here and do not know about all the fabulous things this county has to offer!
Boarding the Broads
There's nothing quite like peacefully paddle boarding your way through Britain's largest wetland, the Norfolk Broads. Although we are so close to the coast, it can get a bit choppy on the waves so the trick to staying afloat is to head to the still waters around Norwich.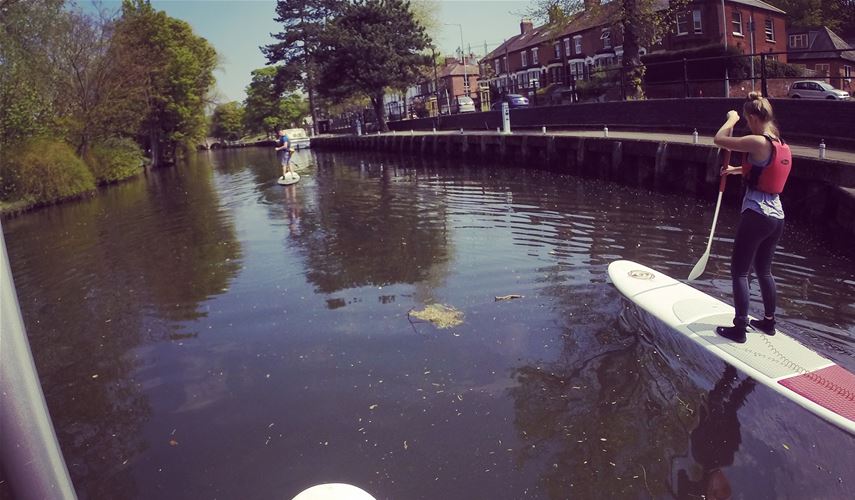 Mussels in Morston
Cromer crab has got to be one of the famous delicacies of Norfolk so we are reluctantly sharing our secret love of Morston Mussels! They're pretty special since their name is protected by law and harvested only from the area around Blakeney Point. Great care is taken to grow the mussels and the two year period to grow them means they are of the most delicious quality. Please leave some for us!
Big sky, big sunsets, big stars
Being one of the flattest counties in the UK means you can see for miles around in Norfolk. This is ideal for early birds and night owls who want to catch spectacular sunrises and sunsets. Stay after dark and head to the countryside where the lack of light pollution ensures dark skies aplenty, the perfect way to marvel at the Milky Way.
Coasting along
The Norfolk Coast Path is completely exclusive to Norfolk! The 45 mile route from Hunstanton to Sea Palling takes you through the most beautiful scenery and is definitely not a walk to be missed. End to end the route would take about three days to complete on foot, so the Coasthopper bus is just the ticket to take the weight off of your feet.
Ticking along
Never being more than an hour from the coast is one of the best things about living in Norfolk. The award-winning Holkham beach offers miles of soft sand but the hidden gem of Holme Beach is where we head for some salty sea air.
Stepping back in time
Keep your eyes peeled when taking beach walks in Norfolk, you might find yourself a fossil! The geology of our county means Norfolk is home to one of the most significant findings in British history. The discovery of the oldest-known human foot prints in Britain were found in the coastal village of Happisburgh. The fossilised prints were preserved in estuary sediment and are thought to be over 800,000 years old.
Thrills, spills and seals
Not only is Yarmouth the place to go for amusement thrills but a little secret of ours is to head here for a seal spotting boat trip. Skip the crowds at Blakeney Point and sail away on a trip to Scroby Sands. The central sandbank is a mile and a half out to sea is currently seeing an influx of thousands of seals so they won't be hard to spot.